This campaign focused on how this drug specifically works for all types of Type 2 Asthma, it's global reach make it an more impactful form of medication. The role out fo the campaign included print and digital advertising, as well as convention-based interactive campaigning.  
These layouts exemplify the print advertisements of the campaign's messaging
I designed an interactive augmented reality experience with developers for healthcare professionals to navigate. The work was the shape of a lung-shaped maze, reflective of the campaign's imagery, through which the audience would be lead and informed about the drug's key beneficial elements.
Examples of the digital rollout of the campaign through layouts I designed.
An interactive screen monitor that viewers can click through for data and visualizations of the drugs benefits and key insights.
An animated digital ad that moved through to key messages with a moving animation of our key art asset to grab viewer attention.
Non-branded Awareness Campaign
This campaign aimed at spreading awareness and information relevant to Asthma patients before to launched our full campaign.
Print layouts for the campaign including magazine ads and site-specific ads. The breadth of layouts design shows a creativity and adaptability for the campaign with a high understanding of production.
This is the non-branded desktop version of the campaign's website layout I designed.
This is the non-branded mobile version of the campaign's website layout I designed.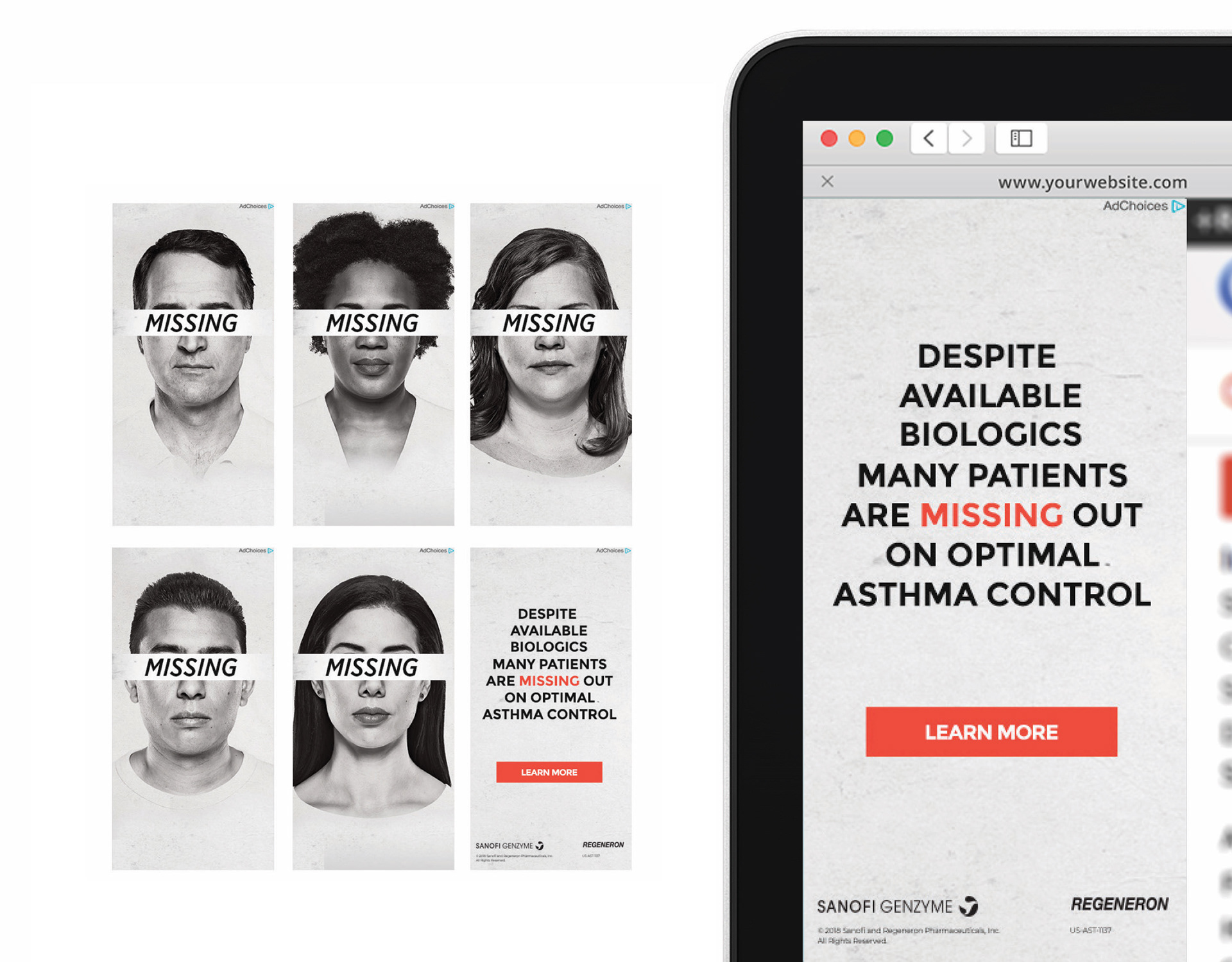 An animated digital ad that drummed up interest in the non-branded awareness campaign, leading viewers to the website for more information.